Student life in Ireland
Highlights of Student life in Ireland
Ireland is the second most attractive country globally for Foreign Direct Investment

English is the common corporate language in Ireland

Global Peace Index (2021) ranks Ireland as the 8th most peaceful country

Top 5% globally ranked universities are in Ireland

Part time opportunities upto 20 hours/week for international students

100+ Scholarships awarded to support Education

Starting salary of 30,000 EUR after Bachelors degree
Recognitions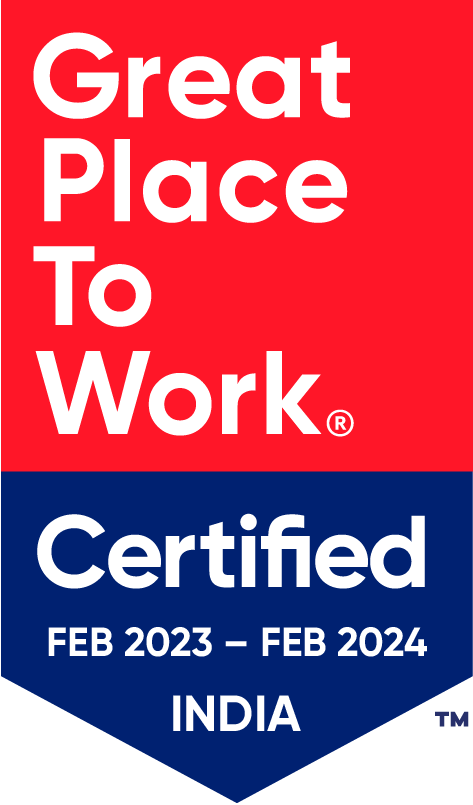 GoStudy is a proud Great Place to Work®-Certified™ organisation, which is the 'Gold Standard' in identifying and recognizing high trust and high performance work culture. We represent Credibility, Respect, Fairness, Pride and Camaraderie.
Student life in Ireland
With Ireland being a picturesque country with an amalgamation of cultural diversity, rich history and warm people, there is always something one can do. Close to a fifth of students in Ireland are international students. To get an insight into living in Ireland as an international student, here are a few basic points that will help you know what to expect.

International student life in Ireland which encompasses university and college offers distinctive opportunities for learning and growing. It will be filled with academia and other career-focused learning in a practical manner. You won't just be attending classes and lectures, but you will also receive opportunities to do fieldwork. Hence, you will be given multiple opportunities to practice your skills and real-time situations. At university, your days will include lectures and labs, tutorials, or workshops.

This is what the study environment in Ireland will look like with a healthy mixture of learning and experience to prepare you for your future. You can also schedule one-on-one interactive sessions with your professors and instructors to discuss assignments or questions. Each class also has at least one teaching or lab assistant—usually a graduate student in your field who is also available to provide extra learning support to students.

It goes without saying that entering college or going back to study again is always exciting. Fun, friends and boring lecturers are all part of student life in college. Getting new friends, joining clubs and exploring new forms of art, cuisines can be amazing, especially when you have set foot in a foreign land. Ireland is known for its architecture and breath-taking landscapes. There is an abundance of nightclubs in the City centre and the city offers something for all. Students can dance, eat and socialize till the wee hours of the night.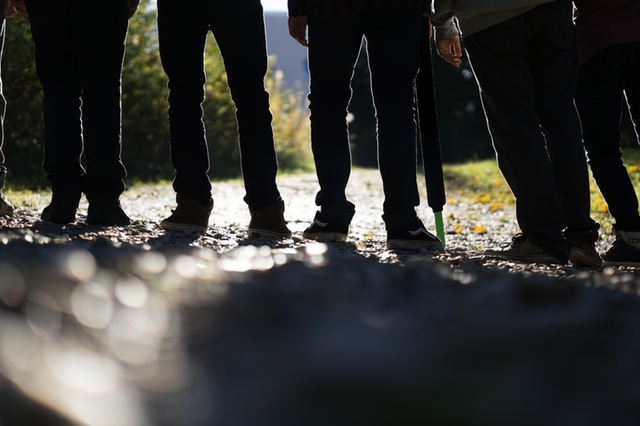 Student Life in Ireland
Expenses for Students in Ireland
Before you arrive in Ireland, calculating your expenses is something that you will be required to do to ensure you have sufficient funds. One cannot provide an exact or precise number when it comes to the living cost in Ireland for students as there are a lot of factors to take into consideration. On an average, the estimated amount that a student will spend is between €7,000 and €12,000 per year.

Student living expenses will vary, depending on the study location, type of accommodation and lifestyle you choose. Also take into consideration any international travels you have planned on doing during the year. You'll also need to budget for once-only costs, like buying kitchen items, bedding, a mobile phone and so on. A typical restaurant meal should cost about €55, a meal at an inexpensive cafe is about €15 and lunch from a campus cafe is €7.5. Daily food expenses for students in Ireland, like milk is €1, a can of Coca Cola is €1.4 and a cup of coffee €2.7.

Below you can find a consolidated list of expenses you will incur on a monthly basis.
List of Expenses in Ireland for students (monthly basis)
Rent - €427
Utilities - €28
Food - €167
Travel - €135
Books & Class materials - €70
Clothes/Medical - €41
Mobile - €31
Social life/Miscellaneous - €75
Part Time Work for students in Ireland
International students in Ireland usually look for part-time jobs after college hours and make use of their time to meet their ends. Students who attend a full-time course of at least one year's duration are eligible for working part time in Ireland. The qualification of the course should be at least NFQ level 7 and should be recognized by the Minister for Education and Skills for a stamp 2. Stamp 2 entitles you to undertake casual part-time work for up to 20 hours per week during term time, and up to 40 hours casual full-time work per week from 15th December to 15th January and during June, July, August and September. GNIB registration, which is done as soon as you reach Ireland.

Students who meet the above criteria and want to work in Ireland must also possess a Personal Public Services Number (PPS Number). Only those with a valid PPS Number can be paid and the salary will be transferred only to an Irish bank account. International students also need to comply with the Universal Social Contribution (USC), Pay Related Social Insurance (PRSI), employment and taxation laws. The average pay for part time work in Ireland is usually about €9.15 per hour. In cities like Dublin and Cork, the average pay for part time work in Ireland is €10 - 12 per hour.

A question that might arise is how to find part time jobs in Ireland? The answer is fairly simple as Restaurants/bars/cafes have always been a mainstay of part-time job opportunities for international students as they provide them with the chance to work in a highly social environment. These places also have flexible shift timings and do not require highly-specialised skills which benefit students who have to work around their academic schedule. But you also have a range of options to choose from.

You can find below the list of jobs along with their average pay.
| Part-Time Jobs in Ireland | Average pay for Part-Time Work in Ireland (per hour) |
| --- | --- |
| Restaurants/bars/cafes | EUR 9.80 |
| Entertainment Events | EUR 8.50 |
| Call Centres/Customer Service | EUR 10 |
| Tutoring | EUR 8 - 9 |
| Cleaning | EUR 9.80 |
| Retail | EUR 10 - 12 |
We are across the Globe,
20 Branches across 12 Countries!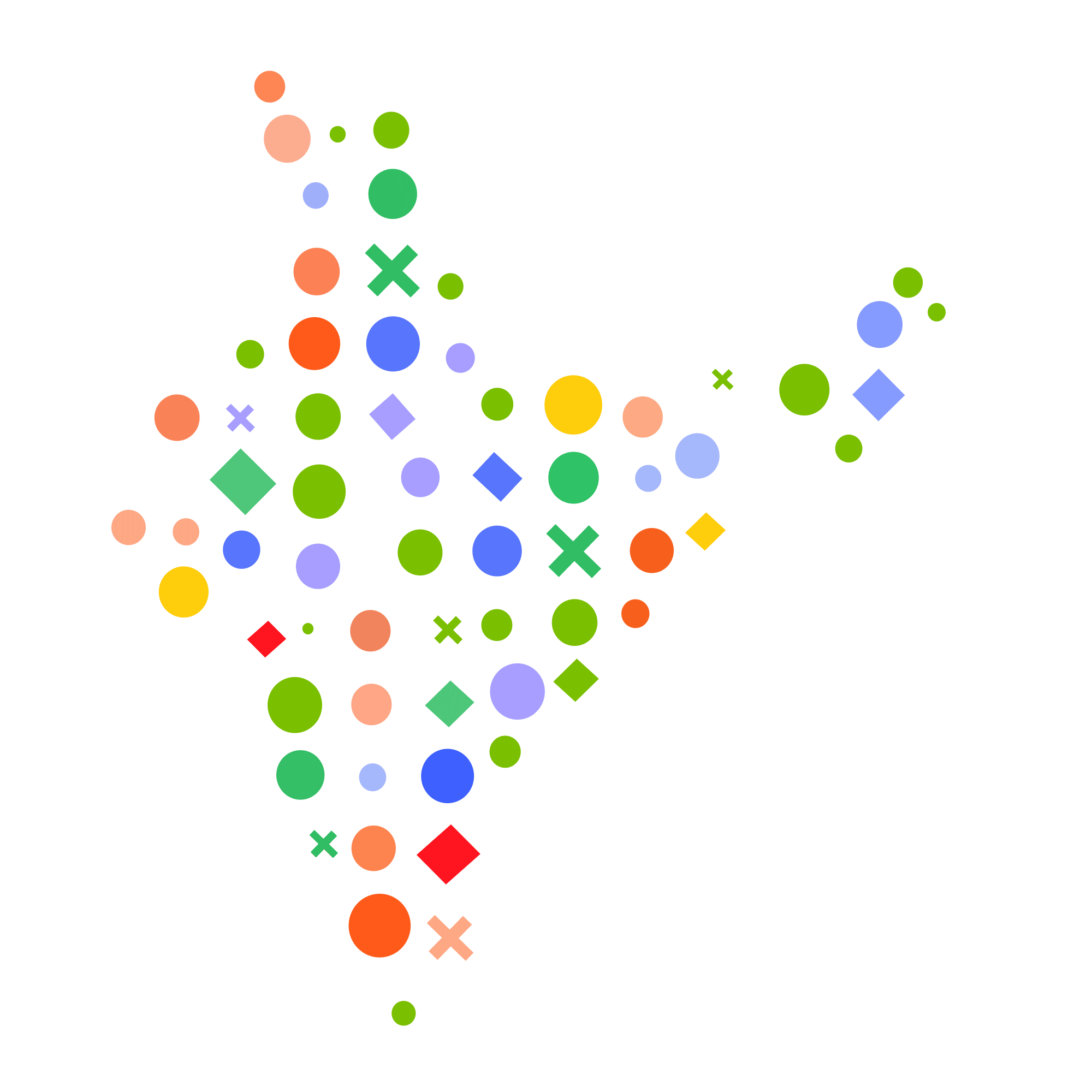 20 Branches across 12 Countries
Student Travel Expenses in Ireland
After having settled in Ireland, it is natural that you will need to find a reliable commute from your place of stay to your institution. Apart from that, you will also need to travel within the city for various reasons. You have a variety of public transportations to choose from like buses and trains that provide student passes for affordable tickets. The average student travel expense in Ireland is about EUR 135 per month.

Student passes in Ireland are available for students to buy. There are also student discounts for students on transport services like Dublin Bus, Irish Rail, DART, LUAS and Bus Eireann. The most effective way to bring down your cost of living in Ireland is by purchasing a Student Travelcard, which gets you discounts of up to 40% on these travel services, as well as in many retail stores in Ireland. The card can be purchased for EUR 12, and you may add any amount to it as necessary. Driving license for international students in Ireland can be the one from their home country. International students can drive with a license from their home country. If you plan to stay in Ireland for more than a year or plan to take up residency in Ireland, you will need to apply for an Irish driving license.

Below you can find a list of Transportation cost in Ireland for students
Average cost of Travel in Ireland
Buses - Bus tickets cost EUR 1.55 - 3.80
Trams - To travel within cities, the fares range from EUR 1.54 to 3.20
Trains - Irish Rail, EUR 1.70 - 7.00
Ferries - Travel between countries, EUR 190
Car rental is an option you can consider for short trips. The average cost is around EUR 49.3 per day
Taxis - EUR 0.40 - 0.50 per minute
Healthcare for Students in Ireland
Students coming from non-EU countries are NOT covered for free medical services outside the campus. Hence, the students must have their own private insurance to avail free services in hospitals in Ireland for students. Non-EU students are required to show proof of comprehensive medical insurance when registering with the Garda National Immigration Bureau. Proof of health insurance is also required when applying for a student visa. Students are strongly advised to arrange insurance for private medical care as this ensures choice of hospital, doctor and hospital accommodation in the event of illness. In certain cases, the university you study may recommend an insurance provider at discounted rates. For example, University College Cork offers a special rate with Study and Protect for any student studying in Ireland for less than 12 months. It is a minimal cost of between €150 and €180 per year.

The student health insurance in Ireland should cover the student for one full year or the student should be covered for the entirety of stay, if the length of stay is less than one year and then the student will have to undergo processes for Student Health insurance renewal in Ireland. Student health insurance costs in Ireland differ from each provider but the minimum insurance coverage should be €25,000 for accident and €25,000 for disease. The insurance coverage covers the student for any period of hospitalisation.
Cheap Tourist Spot in Ireland for students
Ireland is widely known for its rich heritage, picturesque landscapes, rugged terrain and aesthetic architecture. One of the greatest advantages of studying in Ireland is the plethora of extraordinary places one can visit without having to pay a huge price. When it comes to places to visit in Ireland, there is no lack of it. The Irish countryside is the epitome of small-town charm. The cities on the other hand are modern hubs buzzing with life and culture that keeps alive the quintessential Irish spirit.

For budget friendly trips in Ireland, you can consider visiting these popular tourist spots - Blarney Castle, The Brazen Head, Cliffs of Moher, The Ring of Kerry, Guinness Storehouse, Skellig Michael. Ireland has so many great spots and vacation in Ireland for students has an abundance of options. If you're looking for sightseeing, activities, or just a good night out, you can consider the following places - Galway city; Surfing trip to Strandhill, Sligo; Cycling trip to Killarney, Kerry; Belfast. Want to know about our premium services,
Know More
Entertainment for students in Ireland
Ireland has something for everyone. If you're someone who prefers a lot of hustle and bustle and crowds, live bands, music and various other fests are found in every crossroad. If water sports are your thing, surfing and kitesurfing are gaining immense popularity in Ireland. If you're someone who is more laid-back and enjoys more tranquil ambiences with a good cup of coffee, then you can find a quaint café at every corner.

Dublin is a city that has a large number of young population and has the best nightlife in Ireland for students. Ireland's nightlife is legendary and Dublin is in the center of it all. Galway is also known for its nightlife. It is famous for being a 7 nights a week City, and even more famous for its live music scene and relaxed atmosphere.

International students can also avail Student discount cards in Ireland. With the increased cost of everything, student cards can limit your spending and help you save money.

Here are some of the most popular student discount cards in Ireland
ISIC Ireland
Student Leap Card
UNiDAYS
ISSU
FAQ:
Why should I study in Ireland instead of Canada or Australia?
Tuition fee is cheaper, stay back option for two years after masters degree, students can work part time for 20 hrs/week.
How much can I earn through part time jobs in Ireland?
Usually students are paid 9 - 12EUR per hour for part time jobs. Legally, students taking up Honors degree and higher can work 20 hours per week during class.
What will be the travel expenses for students in Ireland?
After reaching Ireland, students spend around 1 - 7EUR per ride depending on the distance.
What will be my expected Salary in Ireland?
Salary varies with designations and job roles. In some cases, students get paid better based on locations. Starting salaries are projected to be 35,000 - 43,000EUR Per year.
What sectors are best in Ireland?
Ireland is the IT hub and with a cybersecurity base in Cork, has immense job opportunities. Pharmacology, Sustainable engineering, renewable energy systems are some of the many sectors that has huge demand.
People also search for,
Indian student life in Ireland
Cost of student life in Ireland
Cost of living in Ireland for Indian Students
Student life status
Student life in Cork Ireland
Student life in Galway Ireland
Student life in Ireland
Indian students experience in Ireland
International student life in Ireland
Cost of living in Ireland per month
Living cost in Ireland for student
Cost of living in Ireland for Indians