Study in Australia
Highlights of Study in Australia
Masters at AUD 11,000

PhD degree at $14,000

Bachelors at 15,000/year

MBA degree at AUD $20,000/year

Earn a flourishing salary of A$89,122

Avail 1 years of Post study work permit

Earn $25.31 per hour through part time work

Work for 20 hours per week and 40 hours per week
Recognitions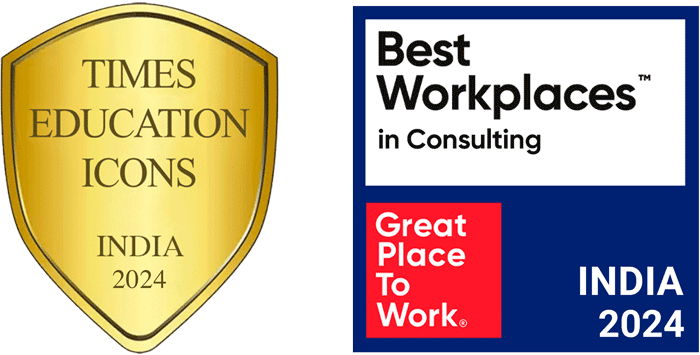 Why Study in Australia
Australia Education for International Students is presently the third most famous destination for international students in the English-speaking world, behind the United States and the UK. Study in Australia programs generally concentrates on scientific and mathematical subjects. Australia Education for International Students equips students to enter high-level careers or doctorate programs at an institution. Quick facts about studying in Australia is that it's the world's most knowledgeable country, with more than half of its residents holding graduate degrees.

Advantages of studying in Australia's Education stand unique because of its strong focus on research and development. Benefits of Studying in Australia are admiringly regarded, with experts on many academic topics, and they're generally high in international university rankings. A comprehensive range of schools, countless areas of Study, and specialty degrees can be considered fundamental reasons to Study in Australia.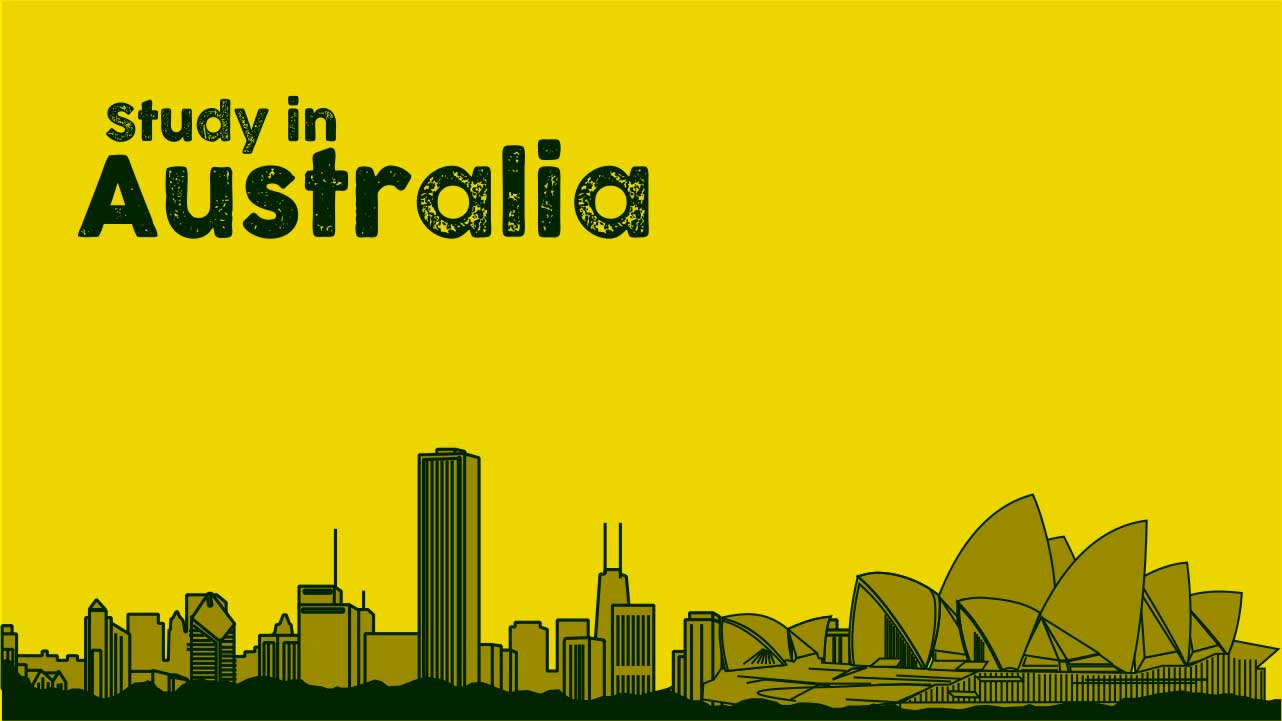 Study in Australia
Education System in Australia
Education system in Australia has the excellence for providing international Education and great opportunities to form a global network. The system is generally divided into four stages. Primary Education in Australia generally studies under only one instructor for the entire school year and receives that instruction in a single classroom. School level Education in Australia consists of two distinct levels: middle or junior high school; and high school.

Secondary level Education in Australia curriculum in all high schools is devised to equip students for a college or university education and provide them with the skills to succeed vocationally once they graduate. Various universities offer numerous study programs that provide higher Education in Australia. International students can obtain a wide variety of degrees-a bachelor's degree, a master's degree, and a Ph.D.
GoStudy's Market Presence
Offices across India
250+ Experienced Consultants
Chennai, Coimbatore, Bangalore, Cochin, Hyderabad, Mumbai, Pune and many more
SRM University Campus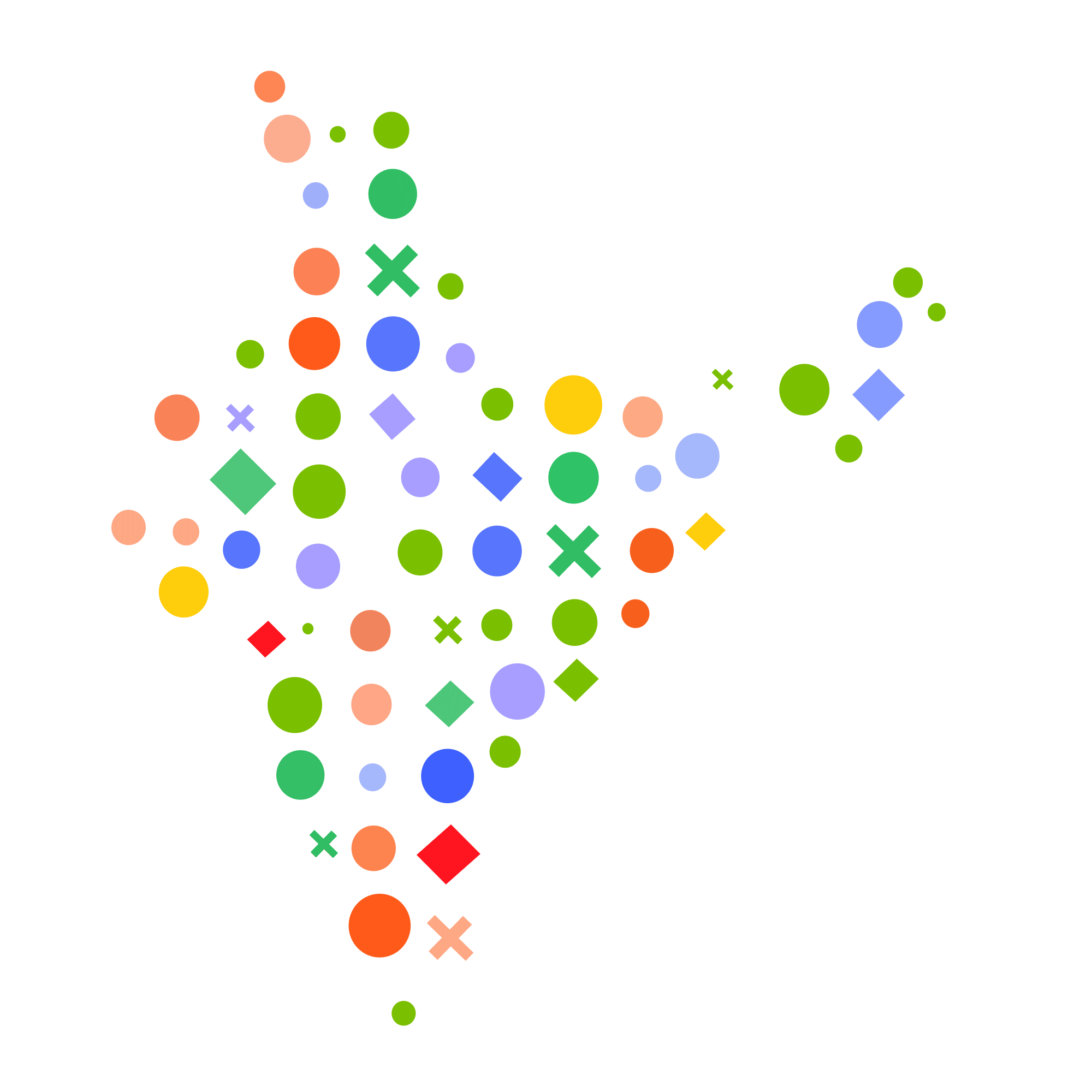 Top Programs to Study in Australia
Top Programs to Study in Australia helps ensure that the qualification titles across the country are consistent and represent the same high education standards. Study in Australia has invariably been at the canopy of the graphs when global students decide to study abroad. Top courses to study in Australia are a versatile education system, globally acclaimed academic institutions, analysis excellence, and excellent career prospects. Best Courses to Study in Australia present you with a broad spectrum of possible domains. Top programs to Study in Australia are Software Engineering, Business Administration, Finance, and Pharmacology.

Degrees in Australia are as follows
Foundation courses
Bachelor degrees
Master degrees
Doctorate
Other classifications (single/double honors)
Study Bachelors in Australia
Study in Australia for a Bachelor's is finished three to four years. BS in Australia also provides more straightforward programs that take one to two years to complete. Top ranked universities to study Bachelors in Australia delivers well-trained students from a reputed college and maintain excellence in their respective fields. Best Bachelors Program to study in Australia for academic versatility and customized study expertise with arbitrary studies and extracurricular activities. BS in Australia administers its students to thrive academically and professionally by improving their enterprising edge and extending their marketability. The tuition fee for bachelor's in Australia is AUD 15,000/year.
Study Masters in Australia
Best colleges to study Masters in Australia have prestige and legacy as a world center for scientific examination, creating an interest for some of the very best thinkers in the world. Top Masters Program to study in Australia going from English language courses to PhDs provides students the freedom to combine courses and subjects from different areas. The Tuition fee for Masters in Australia is AUD $20,000/year.

Please discover the below table regarding Study Masters in Australia, and don't hesitate to call us in case of any doubts and assistance required.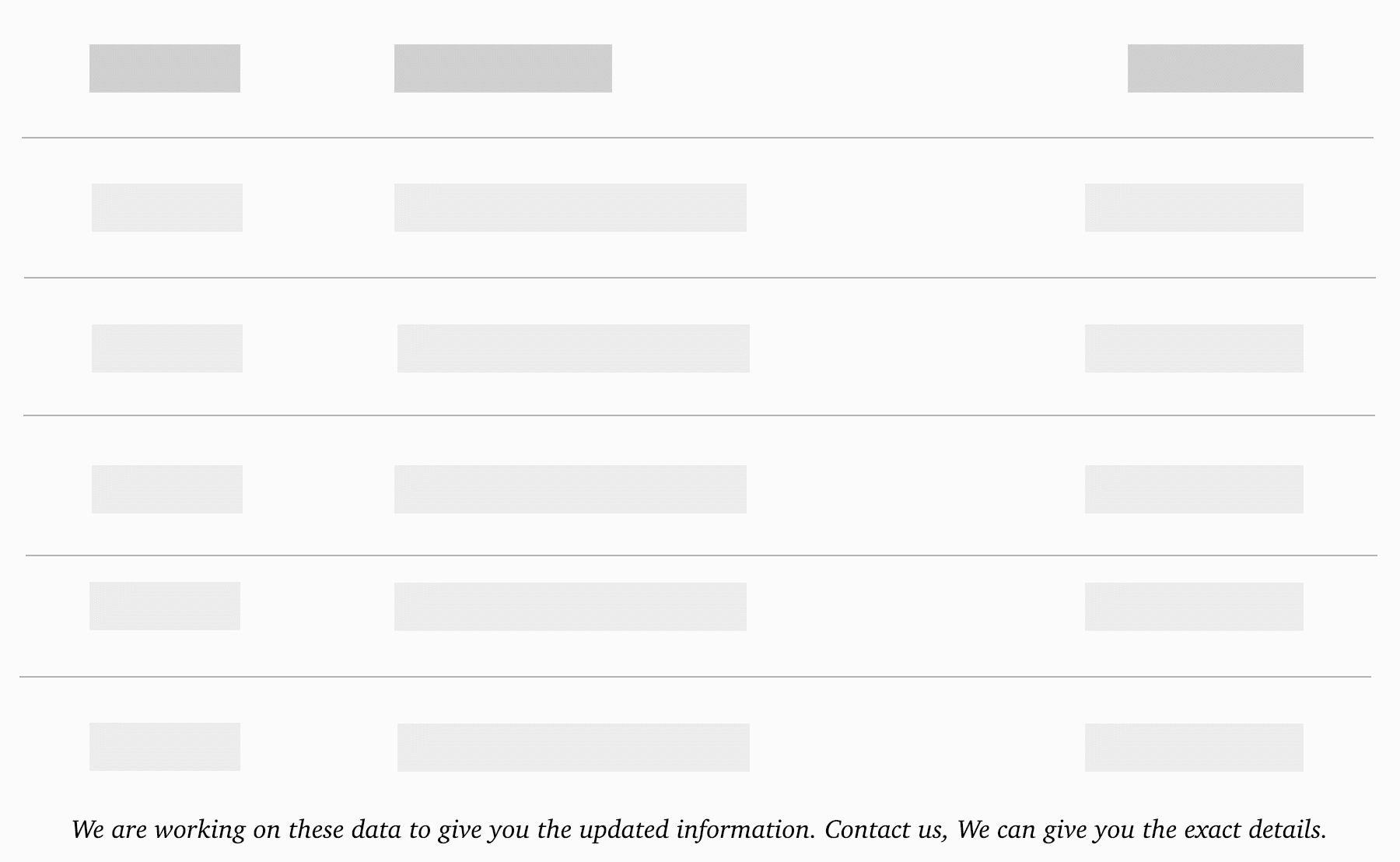 Study MBA in Australia
Top ranked universities to study MBA in Australia equip you with the possibility of developing a comprehension of business models and concepts and a considerable understanding of processes and practices to evolve your administration, financial, and project management skills upon successful completion. Best MBA Program to study in Australia is designed to draw from your current and past professional experience (if any), facilitating you to apply theory to practice constantly. It aims to enhance your capabilities to think critically, deal with ambiguity, and seek solutions to complex problems. Study MBA at the Tuition fee for MBA in Australia starting at AUD 11,000.

Please find the table below to assist you regarding Study MBA in Australia; don't hesitate to contact our professional consultants for further assistance.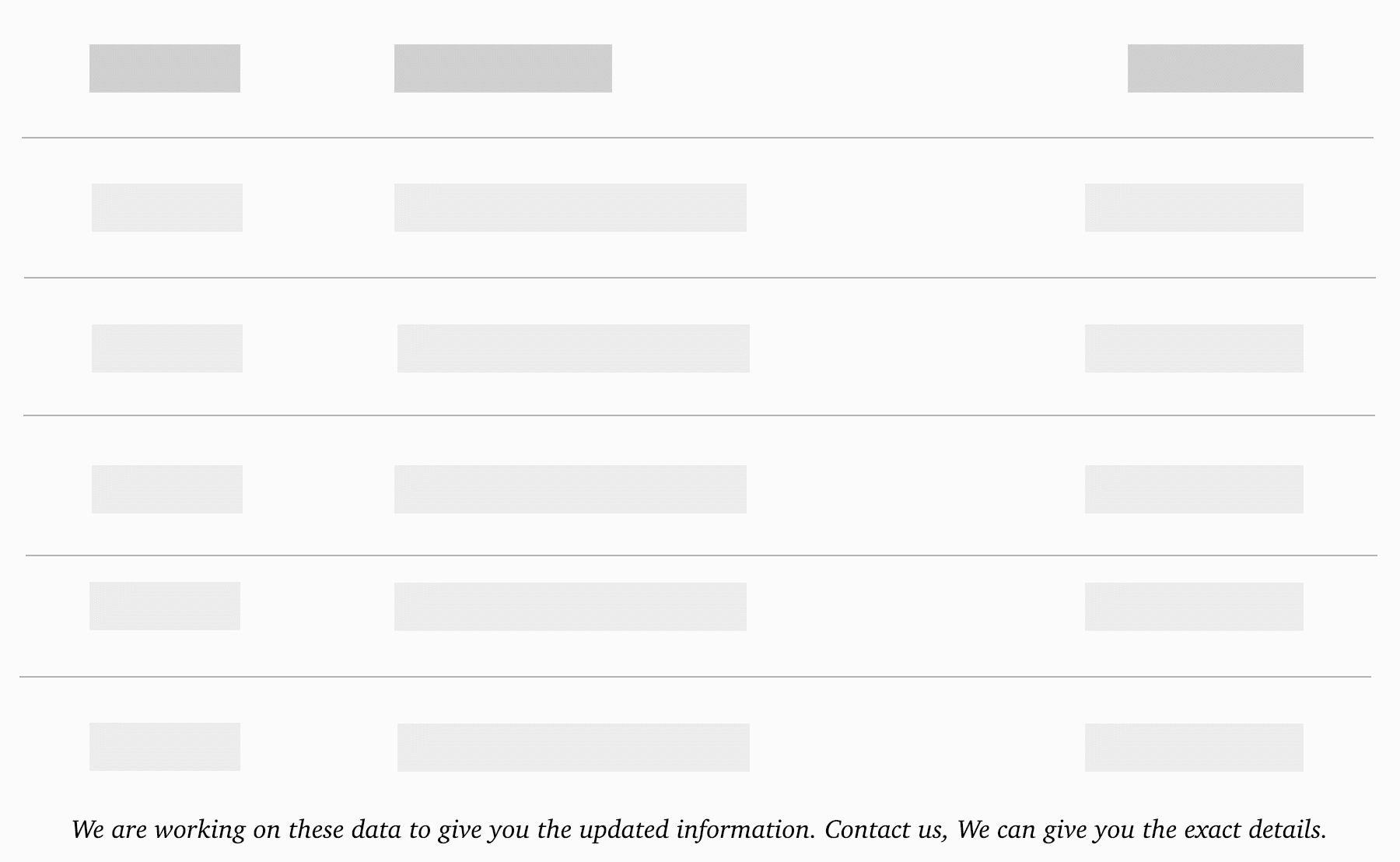 Study PhD in Australia
Study in Australia for a PHD degree for three years full-time and six years part-time. The top PhD Program to study in Australia is calculative and promotes discussion through their research, which focuses on management. The Tuition fee for PhD in Australia is $14,000 per year. Best universities to study PhD in Australia offer Healthcare Management, Data Science, Machine Learning, Human Resource Management, Finance, Cyber Security, Supply Chain Management, Marketing, Business Analytics, Project Management & many more.

The list below is curated to help you with Study PhD in Australia and additional assistance.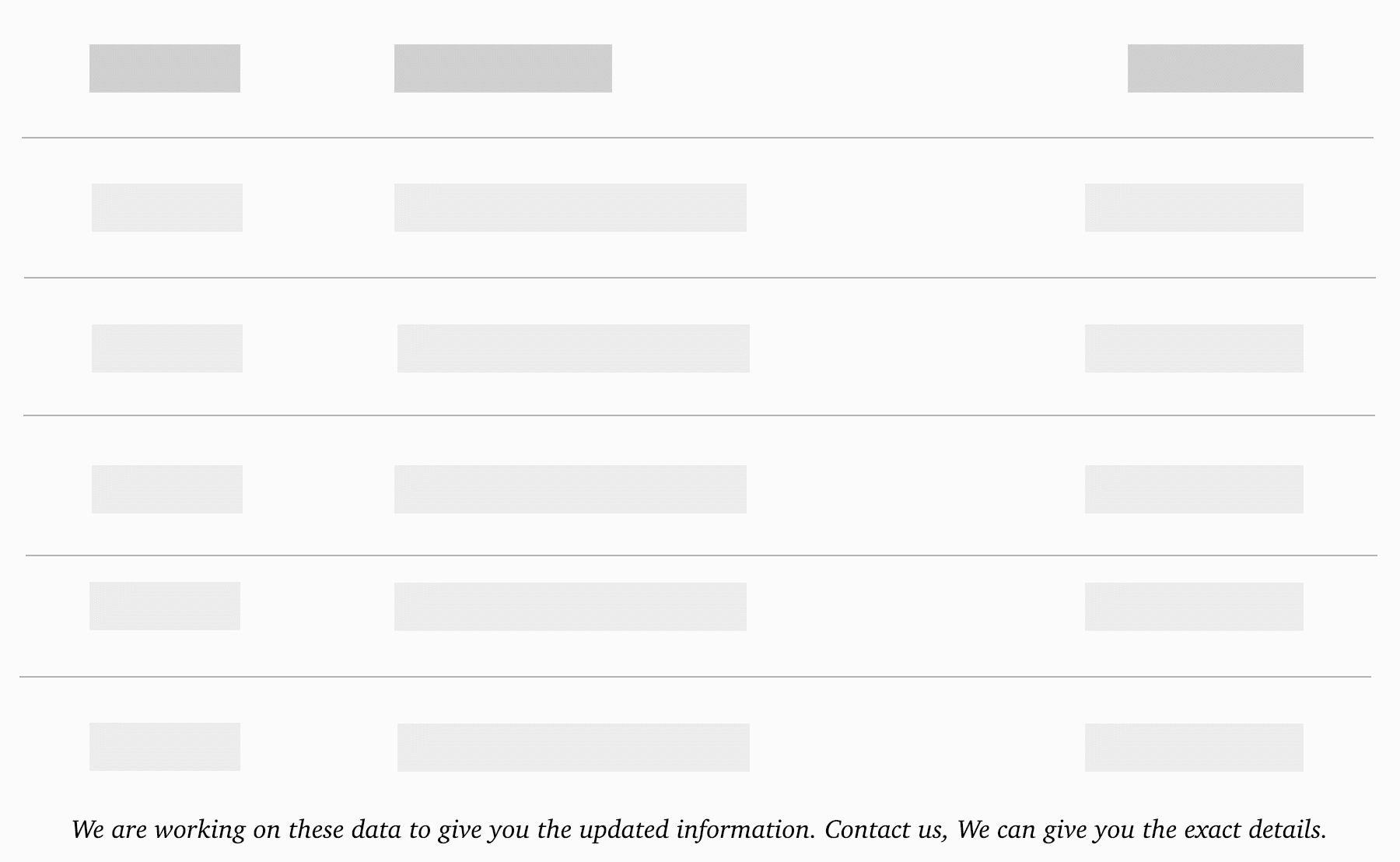 Best Universities to Study in Australia
Top ranked universities in Australia for masters are numerically ranked based on their functions in the overall Best International Universities rankings. Schools were evaluated on their research performance and ratings by academic community members worldwide. Top-ranked Universities in Australia present a comprehensive range of courses for international students. World ranking of Australia Universities desires to furnish scholars with the instruments and knowledge they need for a successful career in business or other organizations where management skills are required. The reputation held by the Universities in Australia and Top Colleges in Australia helps enormously boost a student's career profile upon graduation. Students spend time outside of academics to develop their personality and soft skills. Study in a Australia venture will likely give a student more knowledge, skillset, experience, and confidence.

Please find the list of Universities in Australia, and for more elaborate inputs, Contact our expert consultants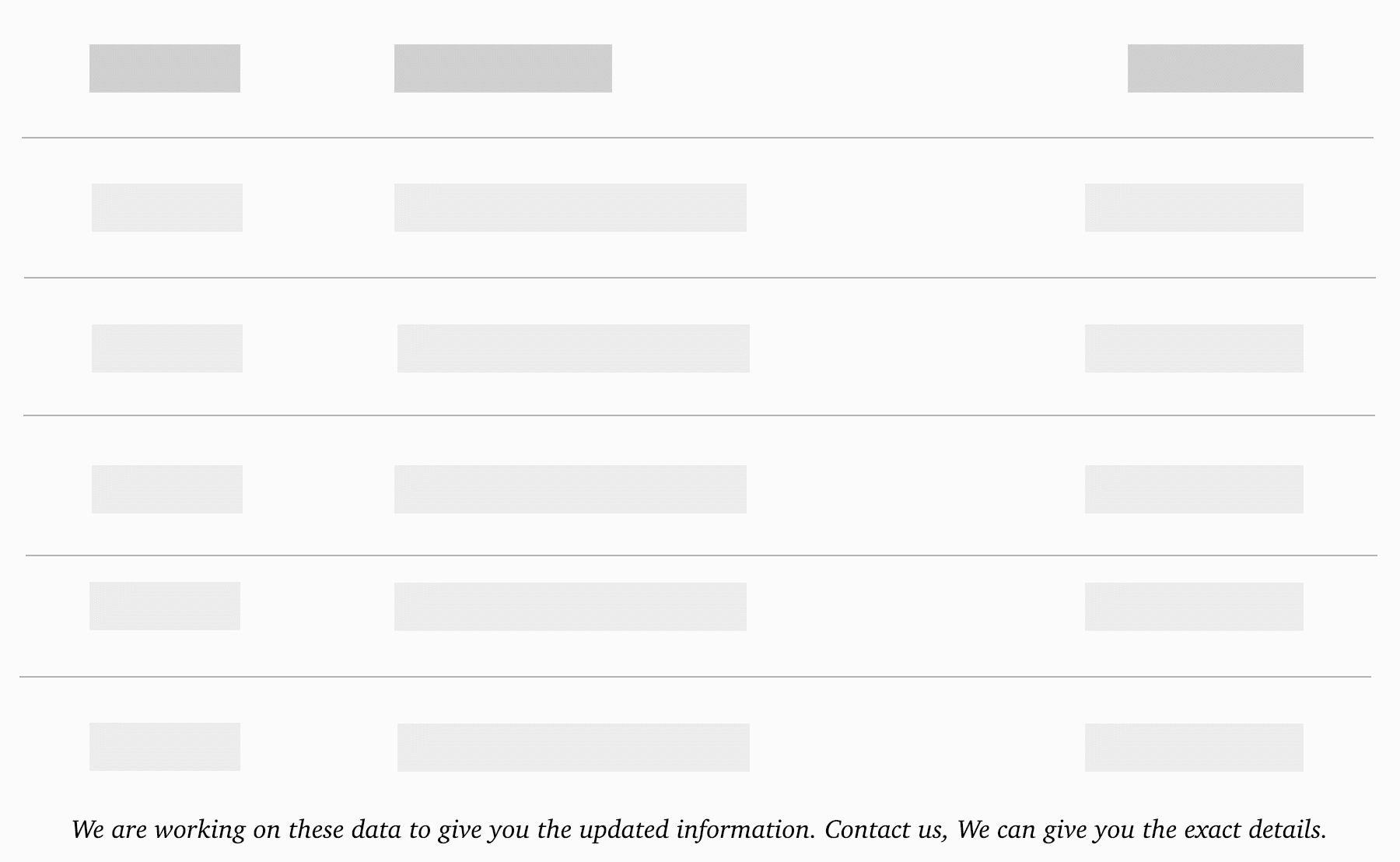 Living Cost to Study in Australia
Comprehending the Living Cost to Study in Australia is important for your application and financial preparation. Global students who decide to study in Australia must know the Living Cost to Study in Australia to save and display sufficient funds. Living expenses in Australia will vary depending on which city your University is situated in, the type of housing you choose, and, of course, your lifestyle. On average, the Accommodation cost in Australia would be $11,000 to $22,000.

Counted expenses that will recreate an element in the total living expense for an international student in Australia are
Visa application
Travel insurance
Medical insurance
Registration with police
Television
Mobile phone
Deposit for Accommodation
On average, the comprehensive Living Cost to Study in Australia will be AUD 21,041. For more personalized details, contact our expert consultants, and they will help you study in Australia well within your appropriation. Want to know about our premium services,
Know More
Scholarships for International Students to study in Australia
Scholarships for International Students to study in Australia are very competitive as the number of fellowships is less. Considerable scholarships and student grants are obtainable for international students in Australia. Merit prizes and educational fee waivers are delivered to studies with excellent academic scores. Scholarships for International Students to study in Australia are undivided events that will feature international students, education experts, and university representatives.

Scholarships to study in Australia facilitate graduates with excellent scores in their past educational presentations. Additional authorities such as the Government ofAustralia Colleges, institutes of innovations, universities, and other organizations present scholarships for international students to study in Australia. Scholarships are awarded for undergraduate, postgraduate, or research students and various fields of Study upon clearance of the specified eligibility criteria by the community.

Find is the list of Scholarships for International Students to study in Australia; contact our expert counselors for more information and assistance.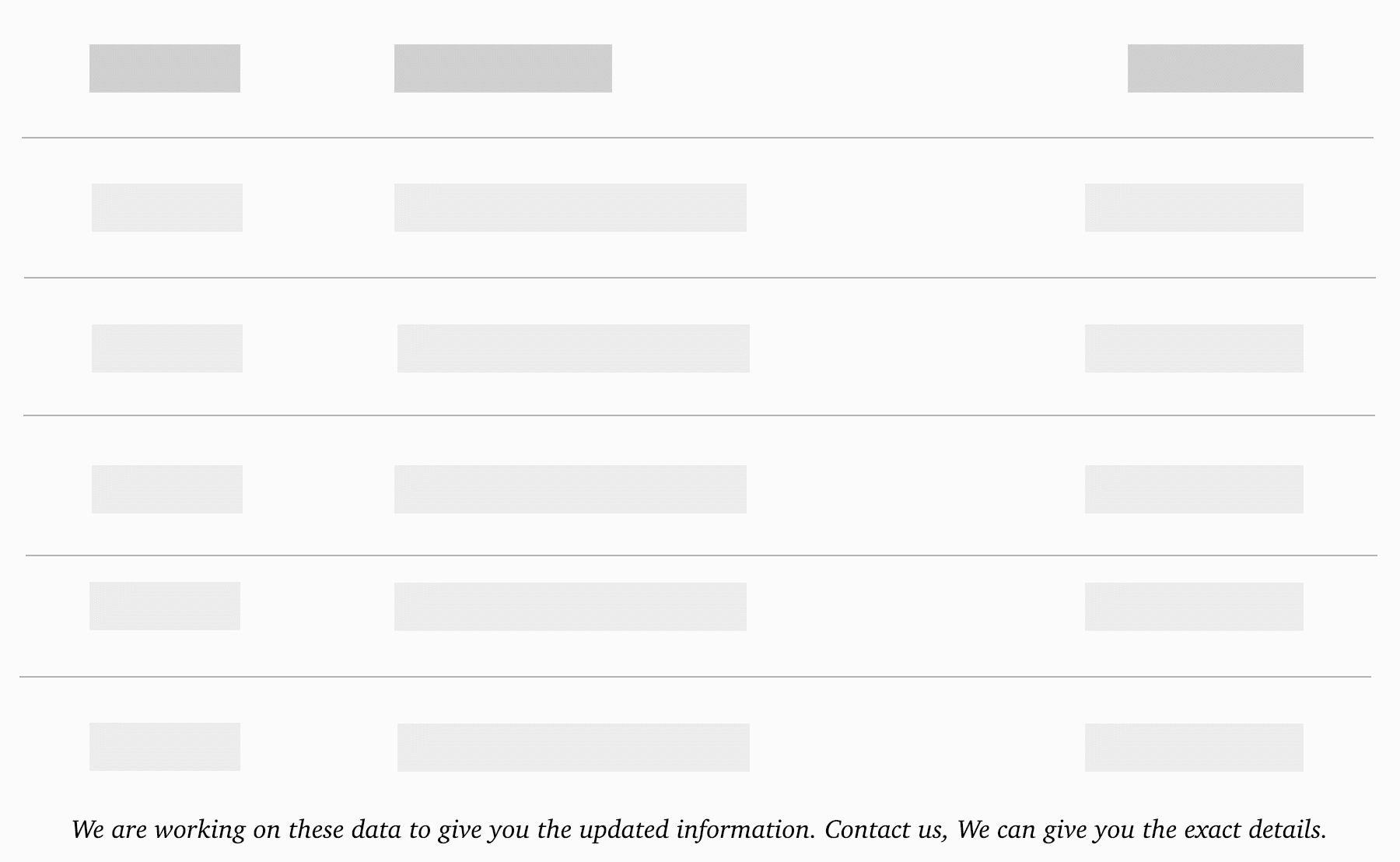 Job Opportunities for international students in Australia
Trending Jobs in Australia have a substantial rise in the demand for graduates from metals, chemicals, aerospace, shipbuilding, motor vehicles, food processing, textiles and clothing, design, the arts, and electronic and communications equipment sectors. Job Opportunities for international students in Australia have comprehensive opportunities and have expanded more in the previous few years. Global students can get High-paying jobs after studying in Australia with IT banking, insurance, and business services, which are essential to the country's growth. On average, Salary after studying in Australia is A$89,122 a year.

Please find the list of Job Opportunities for international students in Australia. In case of any doubts about study in Australia, get assistance from our expert consultant.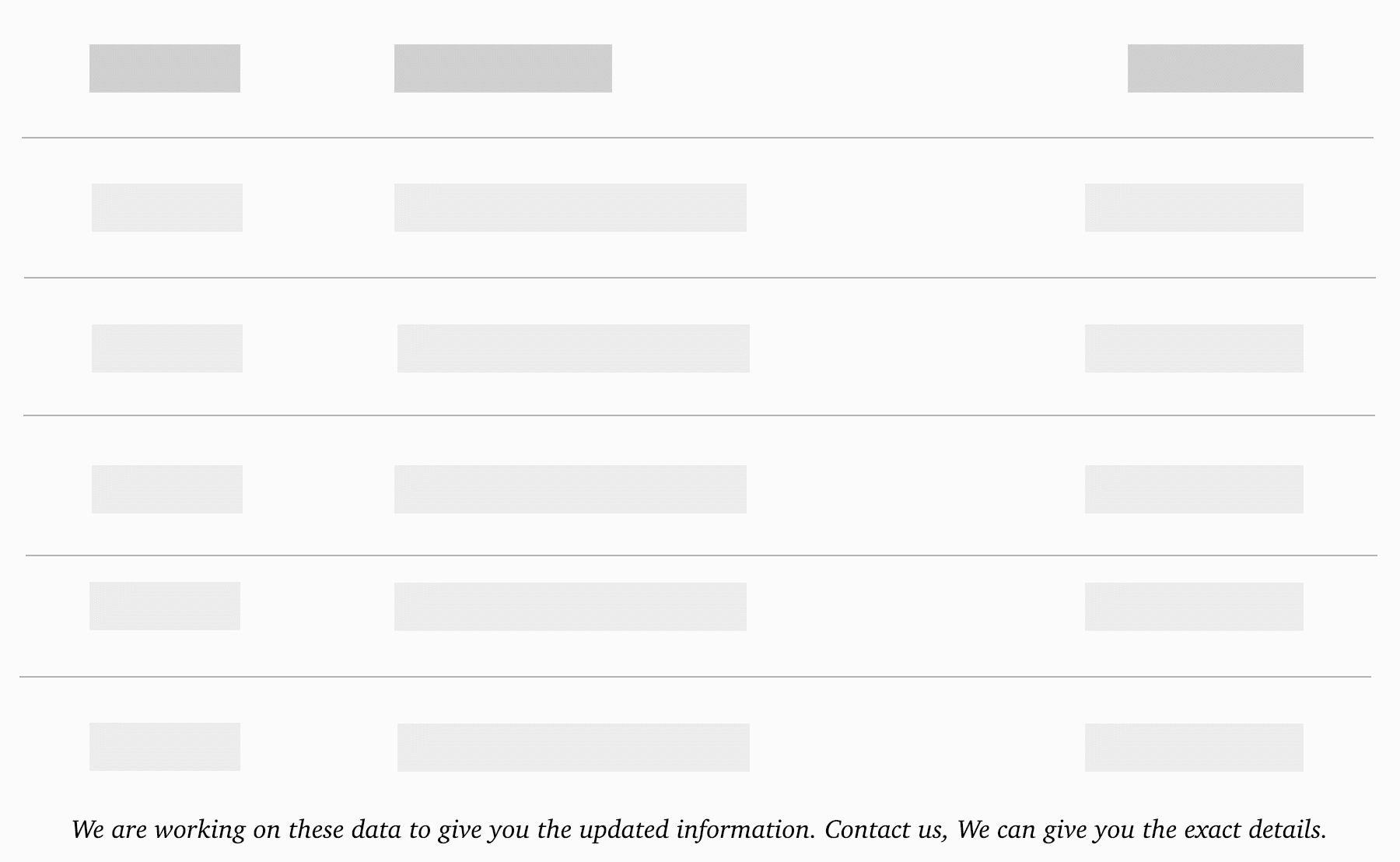 Part-Time Jobs in Australia for Students
Part-time salary for international students in Australia is the best way to cover living expenses. Global learners can do Part-time jobs while studying in Australia for about 20 hours per week. Study in Australia allows Part-Time Jobs in Australia for Students, but they must hold a valid study/work permit and be full-time students in a Australian university. They must also be studying any professional, vocational, or academic course which is longer than six months and provides a certificate/degree.

Numerous types of part-time jobs in Australia are unrestricted depending on many factors like working hours, wages or stipend, present needs and requirements, long-term objectives, and many more. Part-time jobs are competitive but help international students learn the local working styles and help them cope. The Average part-time salary for international students in Australia is $25.31 per hour. Global Learners must track the rules and regulations of work while studying in Australia. Contact our professional advisors for more announcements about Part-Time Jobs in Australia for Students.
Post-study stay back options in Australia
According to the Post Study work permit in Australia visa, international students can stay, work, or look for a job in Australia after they graduate. Relying on their qualification and study area, the stay durations are from 18 months to 6 years. The updated rules and regulations of Post study work permit application in Australia apply to both bachelor's and master's degrees, regardless of your area of Study. Global students who avail Post Study work permit in Australia have no limitations on the kind of job they can do during these two years. Working after studies in the Australia is now additional beneficial than before. Hence, students who prefer to study in the Australia and know more about PSW or require any assistance can contact our expert consultants.
How can we help
At GoStudy, we are created to make students' goals come true for years with the help of an authority in counselor study abroad applicants. GoStudy has established a trustworthy reputation in the Study abroad market, and you can get in touch with our professionals at the click of a button. Instantaneous response to calls and messages and registering a consultation session is undoubtedly a boon for students looking for assistance. Established on your requirements, we then connect you with our experienced consultants who will remain with you from the very start till the end. From shortlisting colleges to writing an attention-grabbing SOP, from securing an education loan to dispatching transcripts, we can insist you at GoStudy
Detailed Profiling
Program Selection
University Shortlisting
Preparing SOP/LORs/Admission Essays
Application Filling
Follow-up with Institutions for Admit Letters
Educational Loan
Visa Filing
Accommodation
Forex Services
Detailed Profiling: The most significant feature provided by GoStudy is profiled evaluation. Our experts have a discovery session with you to understand your Education, interests, work experiences, finances, and more. You combine the upcoming trends in your interest area to create a strength and weakness report to guide you further. We appreciate your goals, aspirations, interest, education qualification, extracurricular activities, internship, and work experience, identify the areas that need improvement, and help you gain a well-rounded profile. We also involve your parents in this phase to reveal their financial position and other requirements.

Program Selection: The schedules and the courses give you both the theoretical and practical experience in your chosen profession that you need for excellent job prospects. You need to select the right specialization for a course with placement. Selecting the right program will put you on the right track to a successful and happy future. Various universities specialize in multiple programs, so it is essential to know which of the top universities are suitable for your career growth. It is, therefore, our duty to ensure that you make the right choice and the chosen program suits you. We will be with you till the last step and make sure you are satisfied with your preference.

University Shortlisting: Selecting the correct country and University is of utmost importance in your Study abroad endeavor. We recommend you find an appropriate university. Shortlisting an exemplary institution is the next step. We will furnish you with all the information you need, such as the syllabus, the measures of the employees, the job possibilities, etc.

Preparing SOP/LOR/Resume/Admission Essays: We maintain an entire documentation team of specialist content writers with years of experience in the industry providing the proper guidelines for drafting effective Statement of Purpose (SOP), Motivation Letter, Resume, and Essays which play a crucial role in your selection as they reflect your persona. Our documentation teams have a strong storytelling background and ensure perfection in the structure and flow.

Application Filling: Your application to the University articulates volumes about you. It not only displays your academic profile and subject interests but also mirrors your persona. Our application experts can help you with applications. Paying utmost attention, they will present an error-free application. Our job is to guarantee that your application is filled out correctly with all the necessary documents and filed on time. Look no further; come to us with your interests and questions, we will recognize them.

Follow-up with Institutions for Admit Letters: Post helping you apply to the list of universities you want to use. After connecting to the University, we regularly track the application and answer any query raised by the institution. We keep track of your application state and ensure that it relinquishes the department on point.

Educational Loan: Continuing Education abroad is a notable investment. Investments can be a cause of worry for both parents and students. Our experienced consultants will go through your profile, give you financial counseling, help determine the bank, prepare the documents, and acquire the student loan.

Visa: The most crucial step in studying abroad is visa processing. An insignificant error in this process would make all the other efforts futile. So, let us handle the visa processing. Our dedicated visa counselors will take care of all the details. We will make sure that you submit all the financial documents like Income Tax Returns, Liquid Assets, Official Bank Records, Payslips, and others crucial for visa application and assist you in preparing the records as per the condition in the particularized timeline.

Travel & Accommodation: Pre-planning your journey, booking tickets, and finding housing well ahead is essential. We will find the best deals that suit your pocket and your needs. We will assure you that you find the course of your interest in the best institution possible and, of course, take care of all the necessary arrangements needed to effectuate your dream.

Forex Services: We aim to help you start a flourishing career path. Are you puzzled about how best to pay for your fees and other expenses through Forex? One of the most tedious processes is to make International Payments. Please comprehend that most global universities yield a wire transfer to their recipient bank accounts. Our Forex team to help you make it a lot more convenient and guarded to be your support.
FAQ:
Does GoStudy assist the Visa process?
Yes, we at GoStudy have experienced and skilled visa consultants who will assist you privately at every step and help you avail study visa.
Will GoStudy help in determining the best course for me?
Yes, after examining your profile and your interest, our expert consultants will help you choose the most suitable and rewarding course for you.
Does GoStudy help with the loan procedure?
We at GoStudy have economic partners who assist our students with educational loans. So call us, and we have got you covered.
Why should I choose GoStudy?
At GoStudy we assist every global student aspiring to study in Australia, from profile evaluation to accommodation. We confirm we have your back throughout and feed you with facts, and do nothing but what's the best for you and
What is the living expense in Australia?
The living cost in Australia for one International student is $2,835 per month. For more details contact our expert consultants.
People also search for,
Study in Australia
Top Programs to Study in Australia
Study Bachelors in Australia
Study Masters in Australia
Study MBA in Australia
Study PhD in Australia
Best Universities to Study in Australia
Living Cost to Study in Australia
Scholarships to Study in Australia
Scope of Studying in Australia
Australia Education Consultants
Colleges for Studying in Australia
Best Australia Education Consultancy
Study in Australia Requirements
Tuition Fees for Studying in Australia
Advantages of Studying in Australia
Australia Education for International Students
Benefits of Studying in Australia
Education System in Australia
Top Ranked Universities in Australia