Student life in UK
Highlights of Student life in UK
UK is among the Top 10 safe countries for students

Global Peace Index ranks UK in the top 50

Students can earn 200-700 GBP per month while studying

More than 100 scholarships

98% employability rate

Average salary of a fresher in UK is GBP 35,000
Recognitions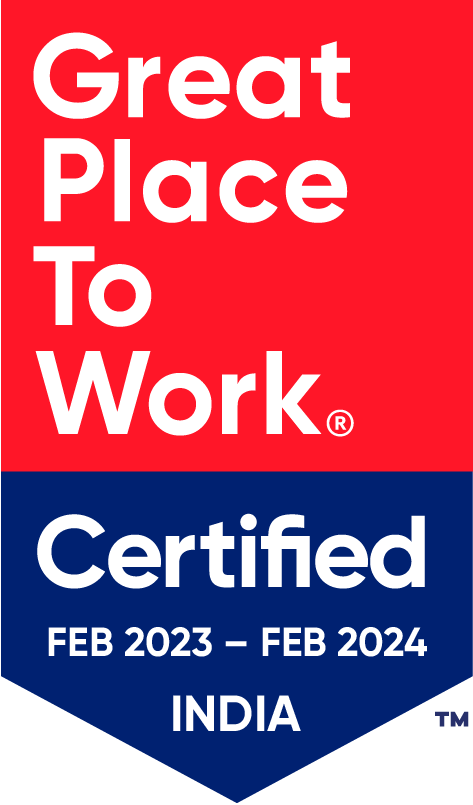 GoStudy is a proud Great Place to Work®-Certified™ organisation, which is the 'Gold Standard' in identifying and recognizing high trust and high performance work culture. We represent Credibility, Respect, Fairness, Pride and Camaraderie.
Student life in UK
All international students have some common questions while moving to a new country, like managing travel, staying, etc. From worrying about the climate to the new job, an international student does it all. As intimidating as it may seem, the study environment in UK is amicable and rewarding. The Multicultural British organization holds more than 270,000 international students every year. International student life in UK, which encompasses university and college, offers unprecedented opportunities for learning and growing. Academia and another career-focused education system are practical. Living in UK as an international student will help you have a healthy mixture of knowledge and experience to prepare you for your future. Want to know more about student life in the UK? Call our special consultant and arrange a one-to-one session for yourself.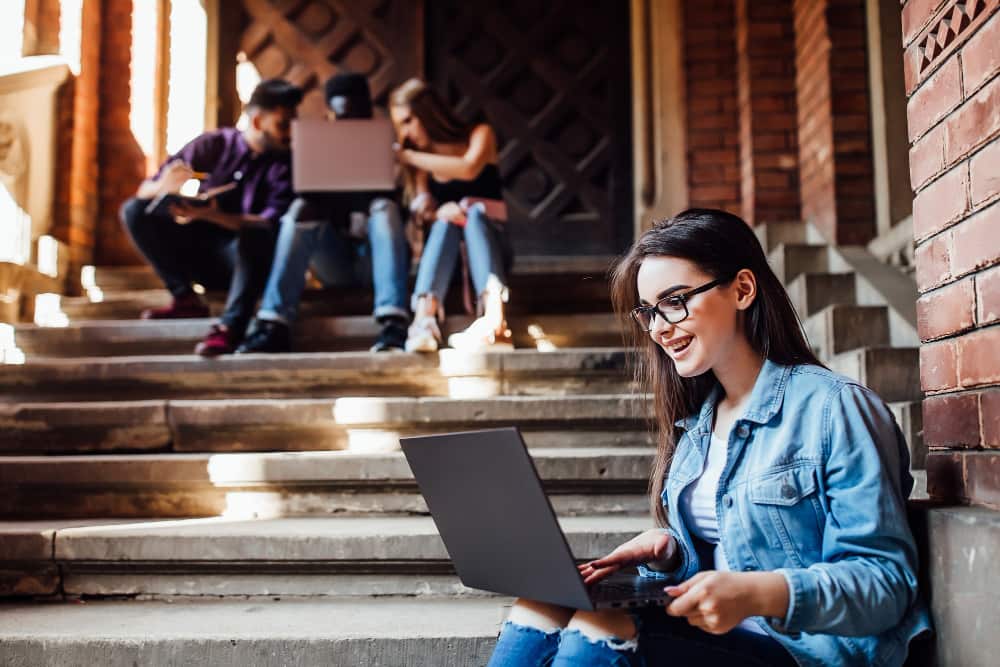 Student Life in UK
Expenses for Students in UK
The essential factor that international students keep in mind is the Living cost for UK. One cannot provide an exact number for the Student living expense in UK as there are many factors to consider. On average, the estimated amount that a student will spend is around £12,000 per year. Student living expenses will vary, depending on the study location, type of accommodation, and lifestyle you choose. Also, consider any international travels you have planned on doing during the year. Food expense for students in UK will be between 150 and 250 GBP. If you eat out and order food often, this budget will escalate, and so you need to maintain your expenses.

List of Expenses in UK for students (monthly basis)
Fees for Visa Application - 348 GBP
Housing - 500 GBP monthly
Transportation - 150 - 200 GBP
Food - 150 - 200 GBP
Clothing and Leisure - 50 GBP
Telephone and Mobile - 50 GBP
Part Time Work for students in UK
International students can be working part-time in UK for about 20 hours per week during the semester and 40 hours per week during the vacations or semester break, depending on the type of visa they have in the UK, which is generally a Tier-4 visa. Biometric Residence Permit (BRP) has the highest number of work hours permitted written on its back. International students cannot work as freelancers or on a contract basis and as full-time employees for any firm unless they have a post-study work visa. How to find part-time jobs in UK ? Students are advised to start the search as early as possible and hit the ground running by scouting out part-time positions online and applying for a few jobs before starting university to avoid peak job-hunting season.

Numerous types of part-time jobs in UK are available depending on many factors like working hours, wages or stipend, present needs and requirements, long-term objectives, and many more. Part-time jobs are competitive but help international students learn the local working styles and help them cope. Part-time salary for international students in UK is the best way to cover living expenses. The Average part-time salary for international students in UK is 200-300 GBP each month. Learners must adhere to work rules and regulations while studying in the UK. Reach our expert consultants for more information about Part Time Work for Students in UK.
Transportation cost in UK for students
After settling in the UK, it is natural that you will need to find a reliable commute from your place of stay to your institution. Apart from that, you will also need to travel within the city for various reasons. You have a variety of public transportations to choose from like buses and trains that provide student passes for affordable tickets. The average student travel expense in UK is £90/month. Buses are the cheapest mode of transportation around your local area or traveling further a field.

The cons of a journey by bus are that it can take longer than other modes of transport and traffic could cause delays. Student pass in UK will get you 30% off 7 Day, Monthly, and more extended period Bus & Tram Passes. Driving licence in UK for international students or an international driving permit for up to 12 months. Once you have been resident in the UK for 6 months, you can apply for a UK provisional license and take the UK driving test. Student Travel Expenses in UK vary depending on the various cities and the transportation you choose.

Below is the list of Transportation cost in UK for students.
| City | Average Monthly Transport Costs |
| --- | --- |
| London | 56 £ |
| Manchester | 47 £ |
| Birmingham | 45 £ |
| Liverpool | 45 £ |
| Leeds | 43 £ |
We are across the Globe,
20 Branches across 12 Countries!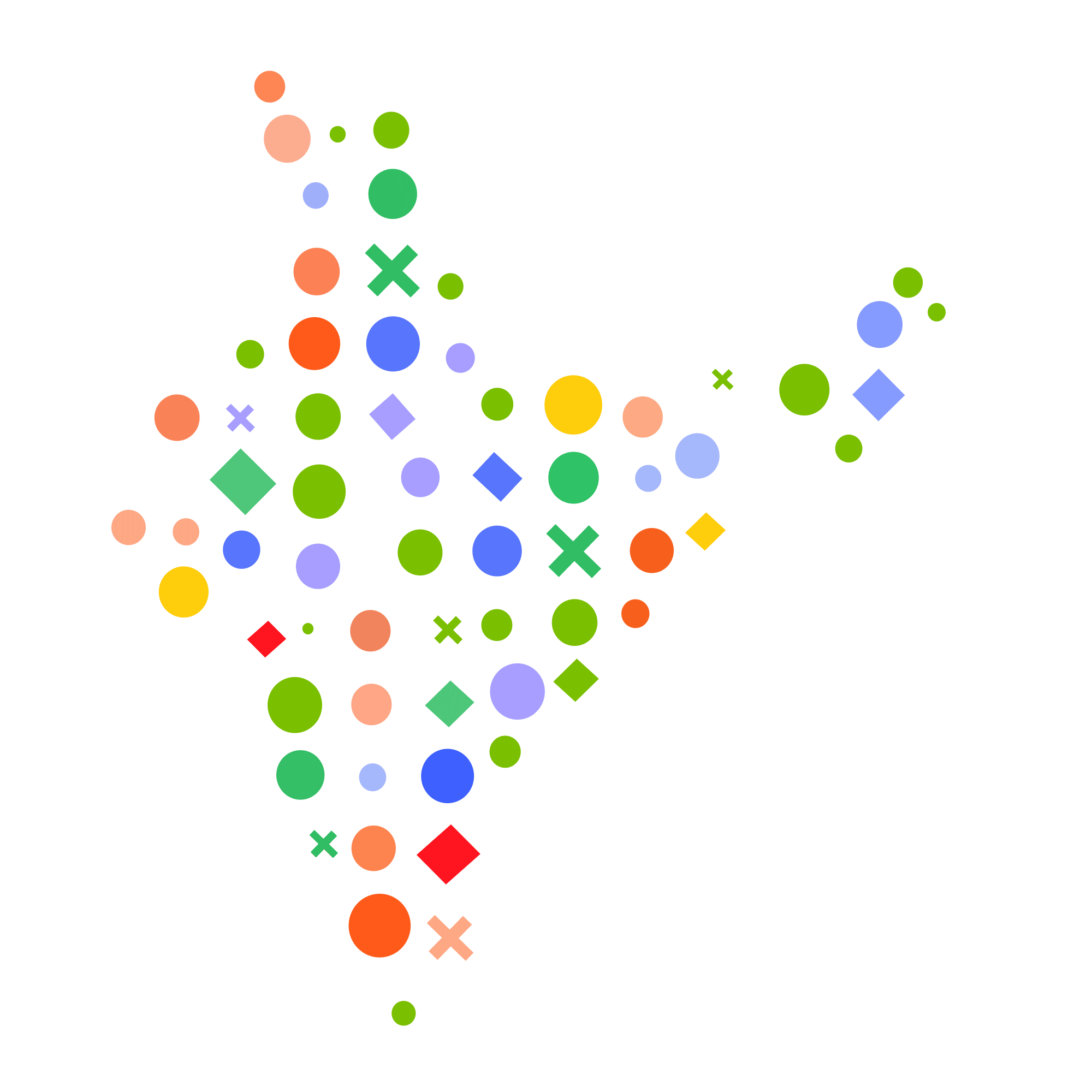 20 Branches across 12 Countries
Healthcare for Students in UK
Healthcare for Students in UK is one of the world's best healthcare systems, offering safe and modern treatment. International students do not require private medical insurance while studying in the UK. Student health insurance cost in UK is £470 per year to gain access to the NHS. You pay this fee during your visa application. It covers free medical treatment and reduced-price dental care at an NHS dentist. Student Health insurance renewal in UK have four years. Hospitals in UK for Students, including emergency or hospital care, if needed.

Few of the Insurance claim for students in UK criteria are
Tier 4 General Student Visa (more than six months) - International Students can access the NHS
Tier 4 General Student Visa (under six months) - International Students are required private medical insurance
For more details about Healthcare for Students in UK, contact us.
Cheap Tourist Spot in UK for students
Cities for Vacation in UK for students that are budget-friendly for students may seem like they're few and far between. According to the QS Best Student Cities ranking, London has made it to the position of the one best student city in the world. As an international student in the United Kingdom, you would like to go to various places for pleasure and snap pictures to have something to show your family when you return home. There are plenty of cities to which students can plan budget friendly trips in UK.

Below is the list of Cheap Tourist Spot in UK for students
Buckingham palace
Edinburgh castle
Cheddar Gorge
Hadrian's wall England
Causeway Coast Want to know about our premium services,
Know More
Entertainment for students in UK
United kingdom is an incredible mix of international cultures and contemporary thinking, held by a strong sense of identity and tradition. An array of Entertainment for students in UK provides exciting experiences, and as an international student, you will have the opportunity to discover exotic places and meet new people. The UK is a cosmopolitan city, and you'll find that many UK customs are already familiar to you, so you'll settle down faster than you think. London has the most significant Night Life in UK for student. International students will find the best bar or club for your personality of the night since there are several clubs and bars around the city patterned for different characters. Student Discount cards in UK can be availed by joining UNiDAYS. To know more about Entertainment for students in UK, contact us.
FAQ:
Is Uk a satisfactory place to study?
Yes, of course. It is one of the most famous study abroad destinations for International students. There are nearly 20,000 students who go to the UK for their study abroad.
How much can i earn through part time jobs in UK?
Students can make around 300 - 400 GBP per month on a minimum
Some Masters courses are one year only. Is it accepted globally?
Yes, they are. Masters are designed to be for one year but they meet the credits that are required in par with the other countries . The degree is recognized globally.
From which month can I start applying for Bachelors ?
The academic year in UK falls between August/September and January/February. Applications begin one year ahead so you can start applying from December of the previous year.
What will be the overall expense for application for Masters in UK?
Most universities do not have an application fee so you can choose to apply as many universities as possible since there are free applications.
People also search for,
Student Life in UK
Living in UK as an International Student
International Student life in UK
Expenses for Students in UK
Transportation cost for students in UK
Health care for Students in UK
Cost of Student life in UK
Benefits of studying in UK for international students
Cost of living in UK per month