Study Visa for UK
Highlights of UK Study Visa
90,669+ UK Study Visa issued every year

50+ Nationalities avail UK Student Visa

Multiple journey Student visa for UK starts at 97 GBP

Two years post-study work permit for Student Visa

Apply for an UK study visa 93 days before course start date

Get a premium service visa in just 28 days
Recognitions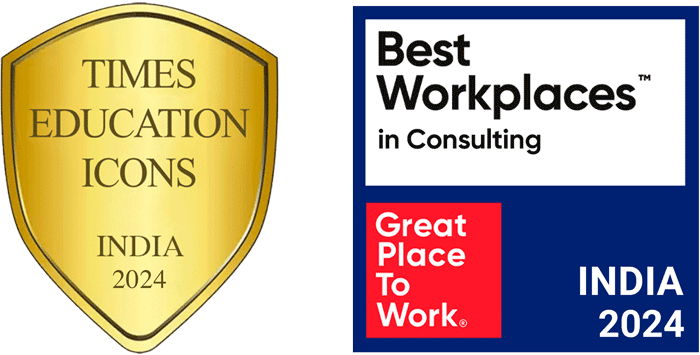 Study Visa for UK
The United Kingdom is the most popular destination for international students due to the high-quality education system, top universities, and low educational costs. International Students who study in UK will need a UK study visa to study in the country and avail post study work permit destined for the particular course. UK student visa is a certification placed in your passport to indicate land in the state. Commonly known as the Tier 4 visa, student visa for UK has its own application process and requirements. International student visa for UK can be applied by students who are 16 or over and have been offered a place on a course by a licensed student sponsor. Getting an admit is not a challenging task compared to getting a study visa for UK. The student's responsibility is to ensure you have all the documents required to apply for a UK study visa.

Suppose you are perplexed and nervous about getting all the documents needed in place for a UK visa for International students. In that case, the dedicated team in GoStudy can assist you in every step of getting a student visa for UK. We have applied for thousands of UK study visa and we know the nooks and corners to get that stamp on your passport.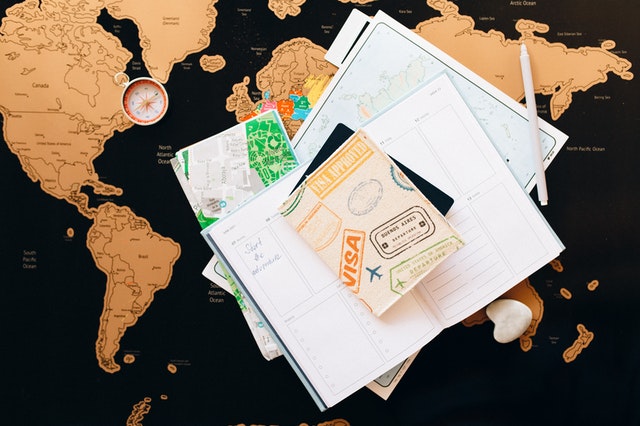 Study Visa for uk
Study Visa Requirements for UK
UK student visa requirements for international students require students to carry more documents than a tourist visa. The primary UK student visa requirement is the online visa application for Tier 4, mandatory documents and supporting copy of financial and academic records.

Below is the list of study visa requirements for UK
A finalized learner visa application form
A note of acceptance on the course - Your authorized education provider will give you an acceptance letter (CAS) and a visa letter which are official and unconditional offers of a place on a course of study. The visa letter must be issued no more than six months before you apply. The applications where the visa letters are older than six months will be refused.
Maintaining a visa letter does not guarantee the application will be successful. The applicant must satisfy all the category requirements and any other requirements of the immigration rules.
UK student visa financial requirements are a significant part. As a study visa applicant, you need to show funds that covers your course fees for your first year of study and living costs for up to a maximum of nine months. The amount you will need depends on whether you are applying as a child or adult and whether you will be studying in or out of London. You must show that you have held the money for at least 28 days in bank accounts. The end of those 28 days must not be more than one month before the date of your application. As soon as you decide to study in UK, it is ideal to arrange for funds or open a savings account and maintain funds or your savings in the particular account for a smooth study visa approval. Student visa in UK requires a mandatory student health insurance. Medical insurance for UK student visa costs £470 per year to access the NHS.

Students pay this fee during their visa application. It covers free medical treatment (including emergency or hospital care, should you need it) and reduced-price dental care at an NHS dentist. Students planning to pursue a course that requires them to stay longer need to get PCC for UK Study Visa. Students who need a long-term student visa need to get their police verification from the local police.
Tuberculosis Test Report
You will need to have a tuberculosis (TB) test if you're applying for study visa in UK or coming to the UK for more than 6 months and are resident in any of these listed countries. You'll be given a chest x-ray to test for TB. If the result of the x-ray is not clear you may also be asked to give a sputum sample (phlegm coughed up from your lungs). If your test shows that you do not have TB, you'll be given a certificate which is valid for 6 months from the date of your x-ray. Include this certificate with your UK visa application. You need to get tested for TB through the approved test centers only.
Interview for UK Study Visa
Furthermore, As part of your UK Student Visa application, applicants may be asked to attend an Interview for UK Study Visa with a UKVI caseworker. Interviews are conducted via video link to the UK and usually at your local Visa Application Centre. The process is elongated and can be overwhelming, but don't worry, contact the expert visa consultant of GoStudy, and they will prepare you for everything.
UK Student Visa Process
Several steps are involved in UK Student Visa Application. Study Visa Application for UK is processed within three weeks of the completed application being lodged. The foremost step is to review if you qualify for the student visa or not. It would help if you showed that you have:
Successful admission at the school, university, or college you intend to study. It is anointed to confirm acceptance for studies (CAS).
Sufficiently funds to cover your course fees and living costs in the UK.
Get your documents ready and then apply online through UK Study Visa Portal.
You will need to register and create an account on the official UK Visa website. When you have completed your online application form, you must print and sign your completed form.
You must use the online appointment calendar to book an appointment at the visa application center. When you have completed your online application, you will receive an email containing your application number.
Applicants must pay their application fee. There are four ways to pay your UK student visa application fee.

Payment at Standard Chartered Bank - Students can pay their fees at some branches of the Standard Chartered Bank. The bank will issue a demand draft in favor of the 'The British High Commission.
Demand draft from a nationalized or foreign bank - You can pay your fee by getting a demand draft issued by a nationalized or a foreign bank. Bank charges for this service will vary. The demand draft must favor the 'The British High Commission.
Payment at the visa application center - You can pay the visa application fee at the visa application center when you submit your visa application.
Online Payment - Students can pay your visa application fee online using a Visa or MasterCard credit or debit card.
Lastly, the applicants must pay a visit to the visa application center on the appointed date. You must book and attend an appointment at the visa application center to submit your application facial photograph and fingerprints.
GoStudy's Market Presence
Offices across India
250+ Experienced Consultants
Chennai, Coimbatore, Bangalore, Cochin, Hyderabad, Mumbai, Pune and many more
SRM University Campus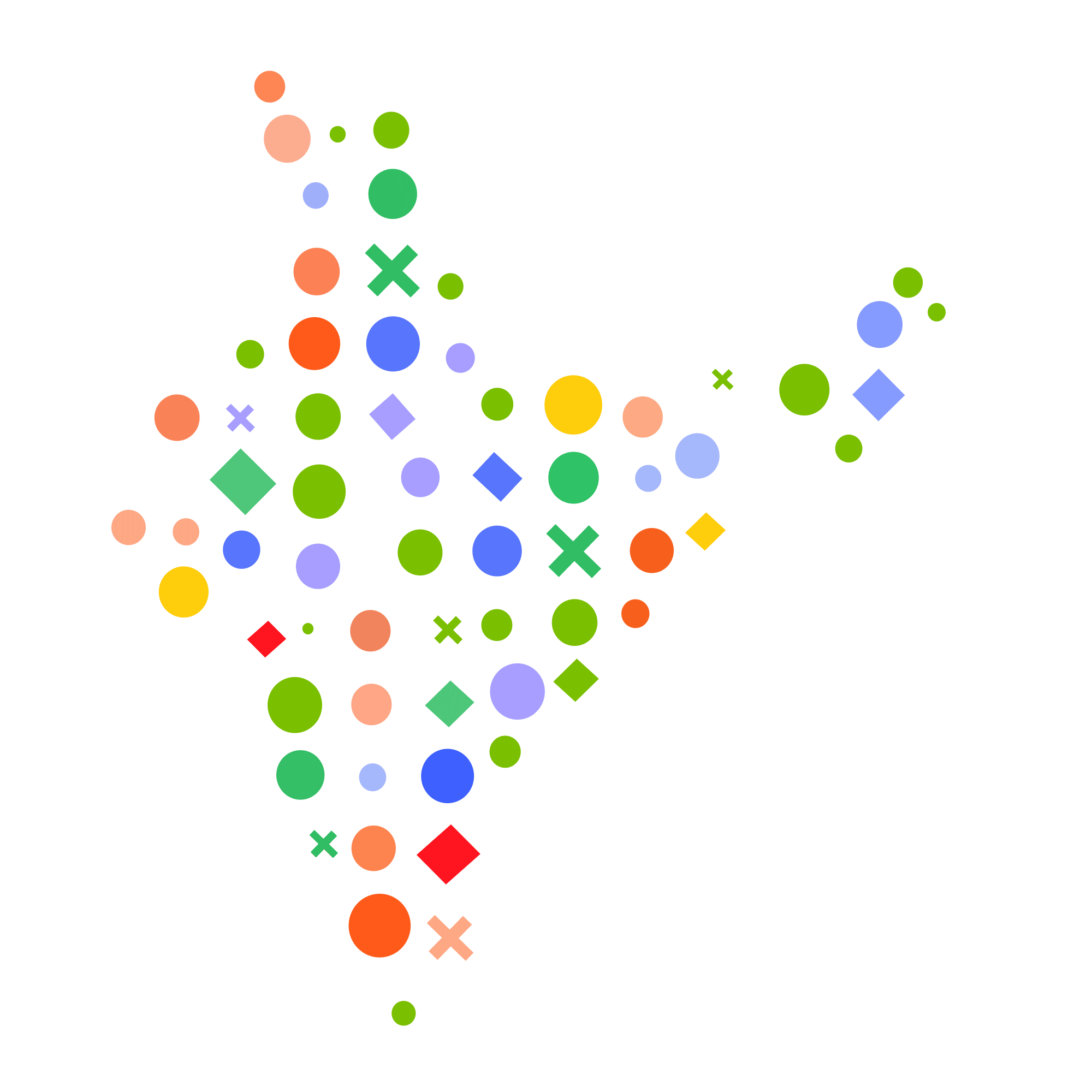 UK Student Visa Cost
The United Kingdom has different study visas depending on the course and duration. Study visa cost for UK differs depending on the type of the visa. Short-term study visa in UK for 6 months - 11 months for Applicants over 16 years of age who are enrolling in a 6-month Short Course in a UK institution and 11-month English Language Course at the cost ranging between 97 GBP - 186 GBP. Tier 4 student visa (General) gives students the permit to stay for the course of the duration of the program + 1 month, provided the student is enrolled over time of more than six months at the cost of 348 GBP.

Tier 4 student visa (child) gives a permit of more than six years at the expense of 348 GBP for students pursuing Bachelors. UK Study visa appointment fee costs £348 for an International Student visa from outside the UK. £475 to expand or switch to a Student visa from inside the UK. Contact our expert visa consultants for UK more information and clarity.
Documents required for UK Study Visa
In the United Kingdom international student visas can be applied by students who are 16 or over and have been offered a place on a course by a licensed student sponsor. Getting a study visa for UK is more challenging than getting an admit. The student's responsibility is to ensure you have all UK Student Visa Documents required for International Students. The necessary documents involve both financial and educational records.

Below is the list of UK Student Visa Checklist for your reference, and in case of any doubts, contact our visa consultants.

When you apply for your Student visa you must provide:
A current passport or other valid travel documentation
A Confirmation of Acceptance for Studies (CAS) from your course provider
Proof you have enough money to support yourself and pay for your course - this will vary depending on your circumstances
A valid ATAS certificate if your course and nationality require it
Proof of parental or other legal guardian consent if you're under 18
Proof of your relationship to your parent or guardian if you're under 18
Your tuberculosis test results
Written consent for your application from your financial sponsor if you've received sponsorship for your course fees and living costs in the last 12 months
UK Dependent Visa
The UK dependent visa during the course of studies is provided only to the spouse or children of the student. The duration of UK dependent visa will be the same as it is for a student visa. Only postgraduate applicants are allowed a dependent visa for his/her spouse or children and therefore it is not applicable for under-graduate applicants. The dependents must apply as 'Dependent on a Points Based System Migrant' alongside the student visa. It costs around £475 along with additional expenses. You must also show an additional £845 (within London) and £680 (outside London) for each dependent for each month that you are applying for up to a maximum of 9 months maintenance funds.
Point Based Visa-System in UK
The UK Visa is a point-based visa system where it is mandatory for the students to meet all the requirements of the Immigration Rules and acquire 40 points in total. (30 points for CAS and 10 points for documentation proof for sufficient funds). Want to know about our premium services,
Know More
UK Visa Decision
Once the students have submitted their application online, the waiting time starts when you either:
Attend the set appointment and provide your fingerprints and a photo (biometric information) at a visa application center
Affirm your identity using the UK Immigration: ID Check app. This will depend on the visa you apply for, and you'll be advised if you can use this.
UK Visa Decision time will end when you get an email containing the decision on your application. UK student visa success rate is approximately 99%, and a mere 1% UK Student Visa Rejection Rate is recorded. Reasons for UK study visa reject because of insufficient funds in the account or poor performance in the interview. Contact our expert visa consultants and get a successful study visa.

You could opt for the Priority Visa Service for UK or the Super Priority Visa Service to shorten the visa processing time for an added fee under the Priority Visa Application. You will be contacted by The UK Visas and Immigration and the visa can be collected within 5 working days from when you submit your biometric information. Under the Super Priority Visa Application, the same work is completed within 24 hours.
FAQ:
Does GoStudy assist with the UK Visa process?
Yes, we at GoStudy have professional visa consultants who will assist you privately at every step and help you avail study visa.
When should we start the process of Visa?
At GoStudy we start the process of visa application for our student as soon as they get the admit but general students are advised to start 100 days before the commencement of the course.
Does GoStudy help in sorting financing for Visa?
Yes at GoStudy we have expert visa consultants with knowledge of finance management and they assist the students throughout.
Does GoStudy charge extra for a UK Visa application?
For International students applying through GoStudy the cost of Visa application assistance is free.
What are the documents for UK student visa ?
You will need proof of admission (CAS), proof of funds, TB test report, PCC report, visa application form and appointment letter. We can help you apply for UK study visa on time so just give us a call.
People also search for,
UK student visa
UK student visa requirements
UK student visa process
UK student visa checklist
UK student visa fees
UK study visa IELTS requirements
UK visa success rate
UK student visa without IELTS
UK student visa documents
Study Visa for UK
UK student visa Financial requirements
UK Study Visa Consultants
Reasons for UK student Visa Rejection
UK Student visa Cost