Student Accommodation in USA
Highlights of Student Accommodation in USA
Accommodation at the cost of $500 per month

From On - Campus to an independent apartment

Earn a flourishing salary of US$20,000

Avail 3 years of Post study work permit for stem programs

Work for 20 hours per week and 40 hours per week on holidays on campus
Recognitions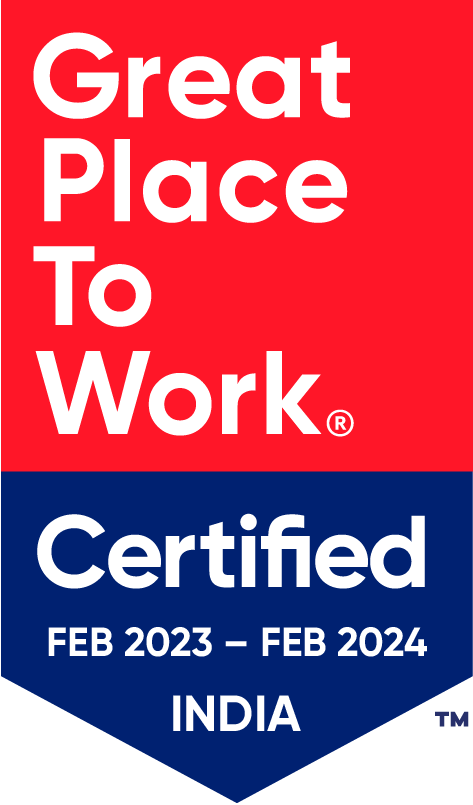 GoStudy is a proud Great Place to Work®-Certified™ organisation, which is the 'Gold Standard' in identifying and recognizing high trust and high performance work culture. We represent Credibility, Respect, Fairness, Pride and Camaraderie.
Student Accommodation in USA
Discovering USA Housing for international students can often be the most stressful part of moving abroad. It would be reasonable if you started searching as soon as possible to get the right combination of location, price, and great flatmates. With all procedures concerning University applications and buying airplane tickets, accommodation can often be on the bottom of your priorities list, and that's why Student accommodation assistance in USA is significant. How to find student accommodation in USA? International students can discover home abroad in residence halls or private accommodation online, through friends, or in establishments. To know more about Student Accommodation in USA, call us.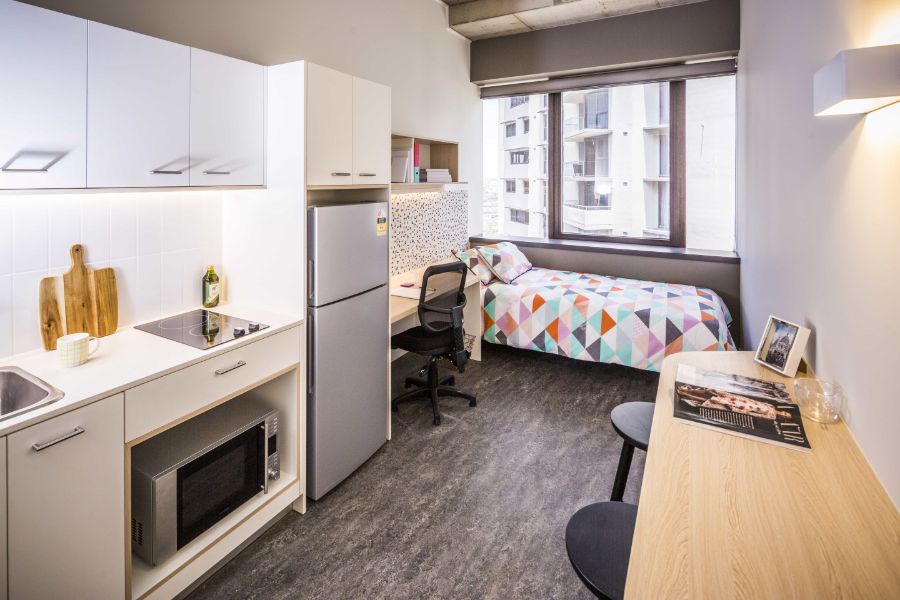 Accommodation in USA
Types of Student Accommodation in USA
Global students can prefer Student accommodation types in USA. From Rooms, Flats, Apartments, Studios, Residences, Private rented houses on-campus hostels to Family stays or Homestays. There are numerous options on the market, and it can be unclear if you are a first-timer when it reaches accommodation for international students in USA. Each has specific pros and cons. Still, all are equally viable solutions as long as your institution accredits them. Exclusively this will guarantee high standards for the entirety of your stay.

The list of housing options for students in USA
Residence halls
Self catered residence halls
Shared apartments
Luxury accommodation
Homestay
Residence Halls : The residence hall is also one of the preferred type of student accommodation in USA. Accommodations for students in USA in residence halls help you to meet new individuals. Residence halls are enormous buildings featuring plenty of flats where the students get either single rooms or they need to share rooms with the other students. Residence halls have basic rooms with en-suite bathrooms. They even have communal rooms with standard furniture like desks, chairs, and beds. students if needed anything else will have to arrange for it themselves. The majority of the residence halls have canteens with food available for students. The food at these canteens is available at a fixed price. The food at these canteens might be unfamiliar for the overseas students but eating at these venues would serve as one of the best ways of understanding and immersing oneself in the USA culture. There are both co-ed and individual residence halls available in the USA. This means that the students need to inform their preferences to the university. The communal areas in these halls feature pool tables, TV sets, and bars as well.
Self-catered Residence Halls : A self-catered residence hall is mostly preferred by students who love the complete independent style of living Accommodations for students in USA in Self-Catered Residence Halls give students the adaptability of cooking the food they like and as per their own schedules. These residence halls are quite the same as the standard residence halls with the only difference being the availability of communal kitchens for the hall residents. Self-catered residence halls are widely used by international students throughout the United States. It is important for a student to contribute towards cleaning your residence at these halls in order to encourage hygienic and comfortable living conditions.
Shared Apartment : It is very common for first-year students generally to opt for residence halls in the USA. The reason being the living at the residence halls makes it easier for them to adjust to campus life while making friends at the same time. However, students opt for flats or houses as accommodations for students in USA in their second and third years. These flats and houses are not connected to the universities or colleges where the students study. Students moving into flats or houses need to sign tenancy contracts. These are legal documents putting down the terms of their stay. As a student, it is important for you to ensure that you have a clear understanding of the issues and terms of this agreement. If at all you have any doubts, you have the option of consulting overseas student advisors at different universities - who can offer support and guidance.
Luxury Accommodations is the most comfortable choice of living. A number of cities in the USA that feature private luxury buildings for students provide luxury accommodations. These can either be self-catered apartments or studios. They are generally fully-furnished and come loaded with designer fittings and fixtures. The residents at these places can expect 24/7 security, 24/7 concierge services, on-site gymnasiums, and cinema rooms as well. Luxury Accommodations for students in USA is a luxurious but extremely expensive choice.
Homestay : Homestay is a very safe accommodation for students in USA wherein there are options where students can live with USA families right in their homes. This can be one of the most comprehensive possibilities for overseas students to experience the culture of the USA. Staying along with a family will not only ensure culture exchange but will provide everything that you need. Homestay makes everything easily attainable, from food to the furniture, all will be within your reach. It ensures comfort and protection in a foreign land. Homestays will also help you overcome the feeling of alienation.
Cost for International Student accommodation in USA
The USA ranks as the world's most expensive cities for students on a global scale. Students in the cheapest USA city spend 50% less on their rent than the USA national average. Cheapest housing options in USA for students cost around $896 per month. Low-cost student accommodation in the USA includes shared apartments, studios, and living as paying guests.

Below is the table depicting the Cost for International Student accommodation in USA
| Types of Student Accommodation in USA | Cost in USD per month |
| --- | --- |
| Residence halls | $ 800 - $ 900 |
| Residence Halls - self catered | $ 600 - $ 800 |
| Shared Apartment | $ 400 - $ 600 (shared by 4) |
| Homestay | $ 300 - $ 500 |
| Luxury accommodation | $ 2,000 |
Living on Campus in USA
On Campus living facilities in USA range from halls of residence to apartments that can entertain 4 to 8 students. There is a private bedroom and shared kitchen, living room, and bathroom. Some USA Student accommodation on Campus delivers food, while most have a kitchen where students can cook their meals. Applies and booking for student accommodation in USA will also be available along with acknowledgements. It is usually a first-come, first-serve basis, so if you plan to stay in a hostel very close to the Campus, you need to book it quickly.

On Campus rent in USA can be paid in installments and monthly payments for student USA Student accommodation on Campus. Students usually have to pay a deposit of one month's rent in advance, refunded when they leave. Other added expenses include heat and electricity. Cost of on campus Student accommodation in USA is around $11,100. If Living on Campus in USA is your choice, you are supposed to start the accommodation application once you have been accepted for a place on a course.
We are across the Globe,
20 Branches across 12 Countries!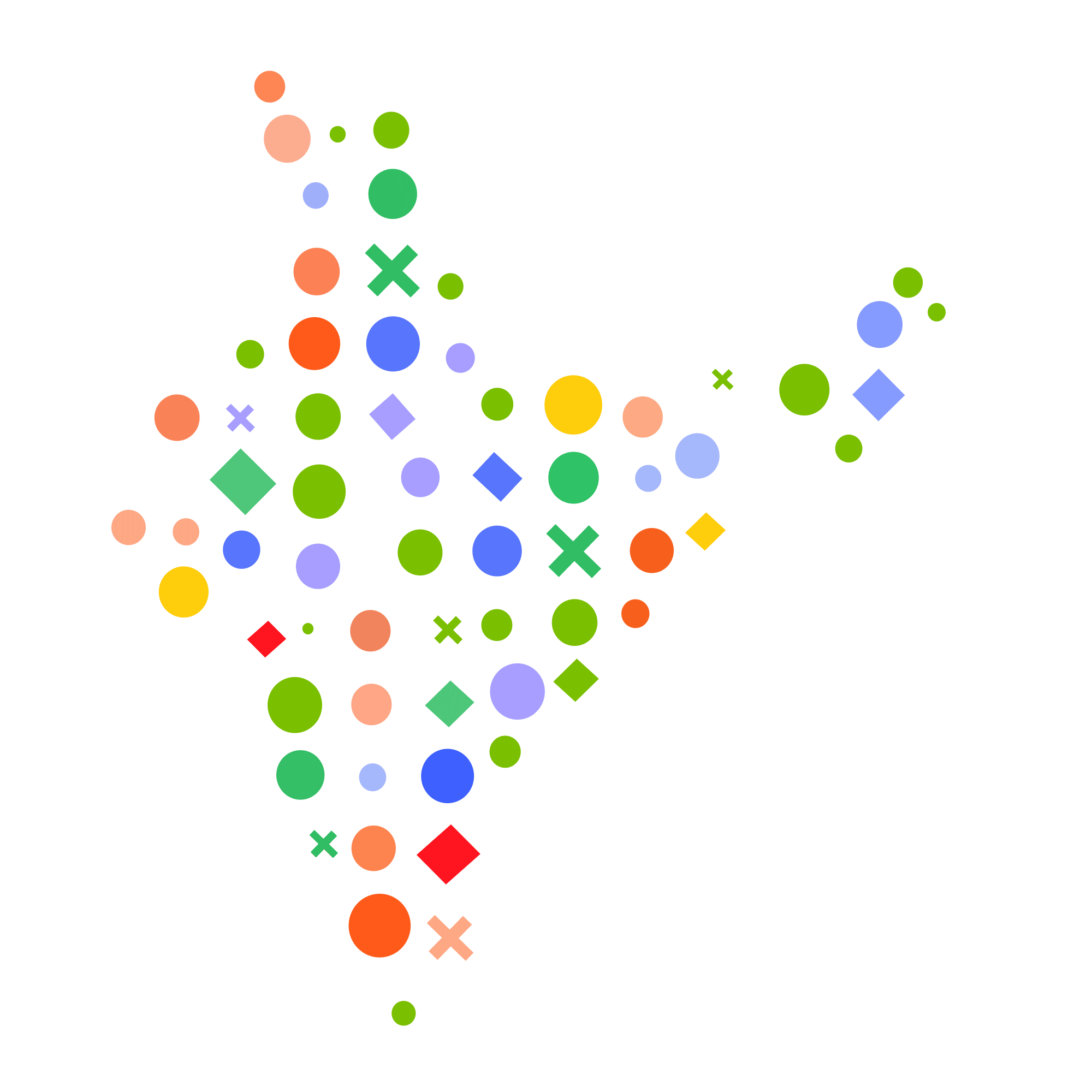 20 Branches across 12 Countries
Living Off-Campus in USA
One major factor that accounts is to find a perfect place to live as a student in the USA near a university Rent for off-campus. Student accommodation in the USA will be a minimum charge of $450 per month. The average accommodation rents are $50 - 100 per week. Almost all the Off-Campus Living Facilities in the USA are available, and the amount will differ according to your lifestyle and depend on how much you socialize. Contact us to know more about USA Student accommodation off Campus.
International Student Accommodation Service in USA
International Student Accommodation Service in the USA presents separate bathrooms, a kitchen, and a better large bedroom for young peers. Student accommodation locations in USA are significant, and the closer it is to the University, the easier it is. Hence, discovering student accommodations on a speedy enhancing platform gives a hassle-free experience. Want to know about our premium services,
Know More
Guide to find student accommodation in USA
We at GoStudy operate to Guide to find student accommodation in USA. With the help of our vast alumni base, you connect with our students in the University you will be going to. Plus, our students keep mailing us the vacant accommodation list regularly. Secondly, by lending assistance through our local agents in all countries like Amber, GoLiving, Castia, they will share possible options based on your budget and location. We can furthermore help you book hostel accommodation for you. So call us in case you need Guide to find student accommodation in USA.
FAQ:
How much will be the expense for rent in USA?
Columbia has the highest average rent in the United States of $2,324 a month for a one-bedroom apartment. Massachusetts follows with $1,995 a month and California with $1,777. Hawaii and New Jersey finish the top five rents with $1,687 and $1,595. Rent is typically higher in states with higher incomes. Student accommodation is available on campus, and students choose to share a rented apartment if they plan to reduce their expenses.
What else is a major Student expense in USA
On average, it can cost you between 400 – 600 USD per month for food and $300 to $700 per month for travel.
When should I start looking for student accommodation in USA?
You can start searching for a place to stay through our partners soon after you get an offer from the University. We also help you look into cheaper accommodation through our alumni.
Is there a deposit that I need to pay to confirm my accommodation?
Yes, International students are required to pay a deposit amount, which is usually the 6 months rent and a two-month rent. This amount will be refunded when you vacate.
People also search for,
Student accommodation in USA
USA housing for International students
Student accommodation assistance in USA
Cost of International Student Accommodation in USA
Low cost student accommodation in USA
Living on campus in USA
Living off campus for students in USA
International Student Accommodation Service in USA
Student Accomodation Locations in USA
Guide to find student accommodation in USA